FDIS Swimming Team Rewarded with Medals and Fun!
新航道2017/7/13 16:23:16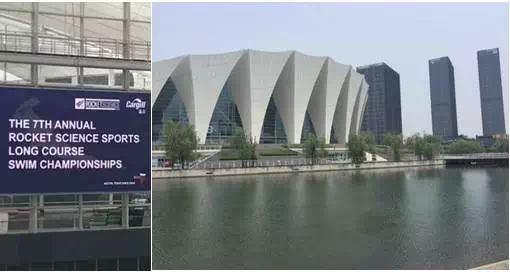 Our swim team has joined the 7th annual Shanghai Swim League & Rocket Science Sports Swim Championships at Shanghai Oriental Sports Center on Saturday May 6th.
    This meet was a high-level swimming competition and had 38 teams over 1000 kids that joined the competition. Our swimmers did a fantastic job in all of their events and have continued to amaze me and improve this year.
    A part of school's and club's logo: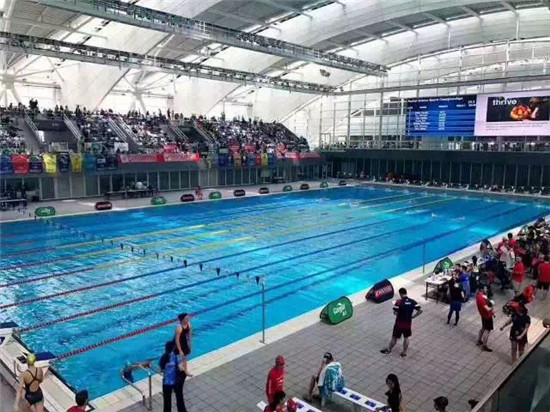 Shanghai Oriental Sports Center is world-class facility, the pool was international standard with Omega touch screen for timing.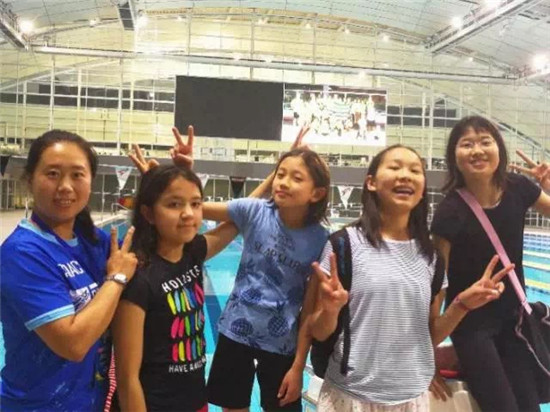 Relay team with coach Ms. Yuan, winning 6th prize.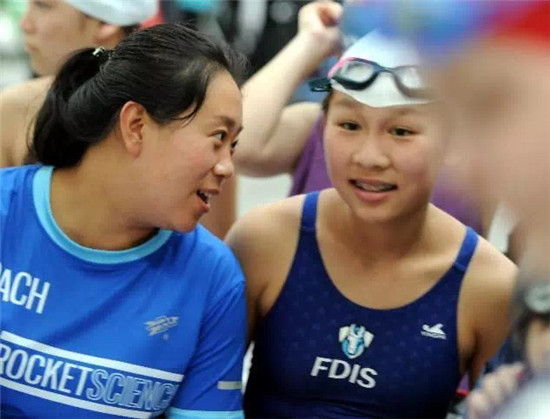 Ms. Yuan giving Jenny strategies on diving skills in competition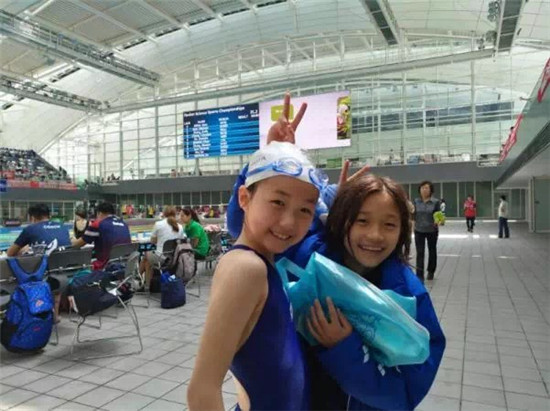 Angela and Sawa having fun during competition break.
    Sawa got 2nd place in Girls 9-10 200M IM , 4th place in Girls 9-10 50M Butterfly, 5th place in Girls 9-10 50M Backstroke. Congratulations, Sawa!
    Isabella waiting for the start confidently.
    Finally, she got three gold medals in her Individual Events. GOOD JOB!
    Jenny is just about to start for 100 m freestyle.
    Meilee's classmate came to the pool to cheer for her.
    She got 2nd place in Girls 15-16 50M Freestyle, 3rd place in Girls 15-16 50M Butterfly.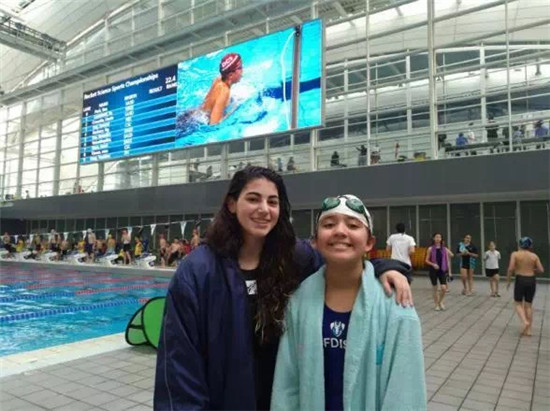 Meilee and Emma having fun during break.
    Emma got 8th place in Girls 11-12 50M Freestyle.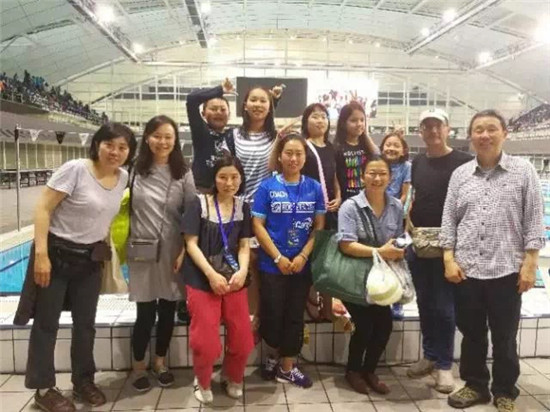 It was a long whole day competition, but we had lots of fun there. Parents actively participated and look! We are warm FDIS family! FDIS swimming team go go go!
    Written by Jenny Lou (Grade 6B)
    Photos by Coach Yuan